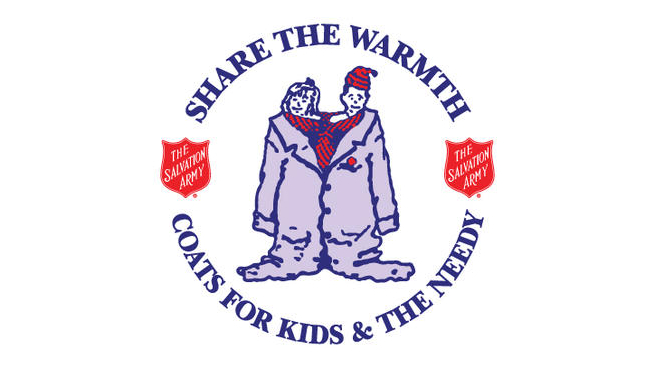 The 35th annual coat giveaway between Scotch Fabric Care and the Topeka Salvation Army provides coats for those in need through the "Share the Warmth" program.
Coat collection will take place starting Wednesday, October 20th through Saturday, November 20th at Topeka Scotch Fabric Care locations (see below.)
Once collections are complete the Topeka Salvation Army will distribute the coats on Saturday, December 4th from 9am – 2pm.
As the cold weather approaches, and we start to bundle up in warm winter coats, many children and adults in Shawnee County will go without the same protection if not for the efforts of Scotch Fabric Care and the Topeka Salvation Army.  For the past 35 years, Scotch Fabric Care of Topeka has partnered with The Topeka Salvation Army to provide coats through the "Share the Warmth" program.  During that time over 275,369 coats have been cleaned and distributed to children and adults.  In 2020 over 1,800 coats were given out at the Topeka Salvation Army.  Capt. Cristian Lopez states that, "partnering with a community-minded, caring business like Scotch Fabric Care allows us the opportunity to provide a much needed service to those in need within our community.  We are grateful for their generosity and their continued partnership."
Scotch Fabric Care locations (collection & cleaning)
 134 SE Quincy St., Topeka
2801 SE California Ave., Topeka
2007 NW Topeka Blvd., Topeka
1020 SW Wanamaker Rd., Topeka
2848 SW Wanamaker Rd., Topeka
Topeka Salvation Army (distribution)
1320 SE 6th Street, Topeka